EVENTS
The ideal place for transforming special moments into unique memories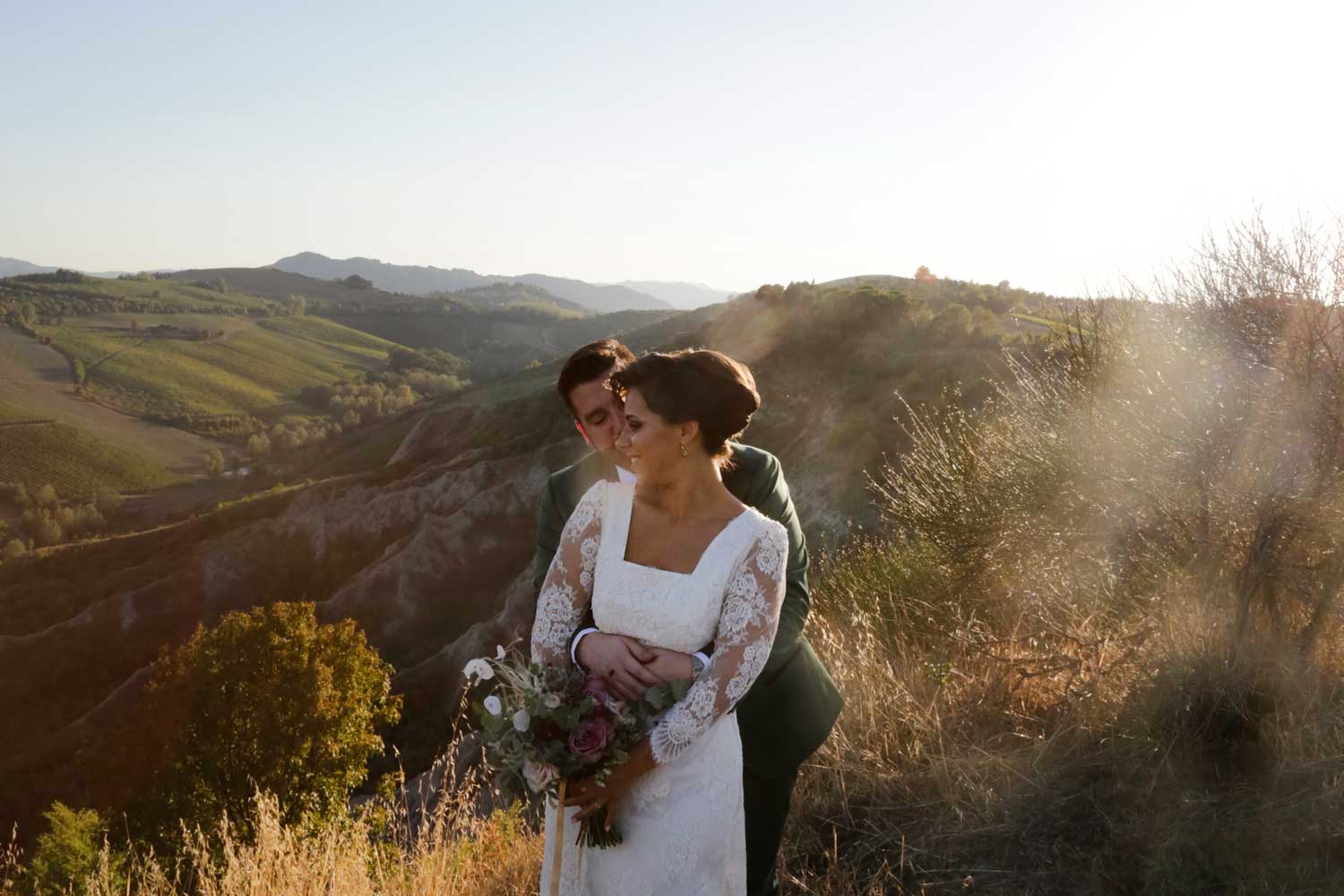 Weddings
Amidst the vineyards where our grapes are born and grow, or in the courtyard, a natural terrace overlooking the hills; amidst the barrels that hold the fruit of timeless labour; in front of the infinite nuances of a sunset. Podere La Berta is a place that enchants its visitors with its simple beauty, a perfect setting for your wedding.
Podere La Berta can host up to 150 guests in the spaces adjacent to the farmhouse, either outdoors or indoors, with the possibility of selecting the solution that best satisfies the desires of the soon-to-be newlyweds.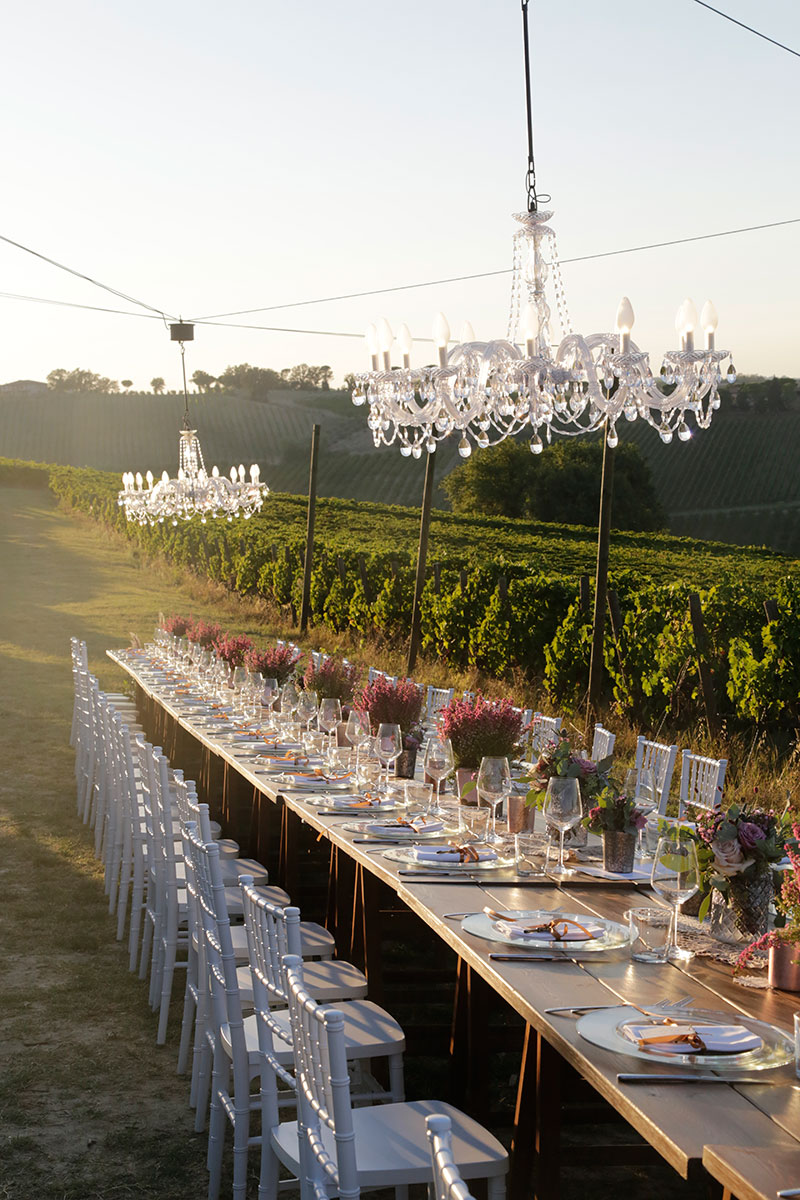 Your wedding on the hills of Brisighella
Environment and decorations
It is possible to organize the reception, selecting from among the different spaces available: the courtyard in front of the manor; the courtyard adjacent to the farmhouse and overlooking the vineyards of the Pideura Valley; along the rows of vines; in the covered outdoor structure, which can also be used in case of inclement weather.
The proposals are typical of the Romagna countryside where the estate stands, simple yet refined and never commonplace, in harmony with the beauty of nature that makes the atmosphere of Podere La Berta unique and wonderful.
Catering
Podere La Berta makes available its catering service for receptions according to a proposal linked to the products and culinary specialities of the territory, which all combine perfectly with the wines and beers produced by the company.
It is also possible to personalize the menu by selecting from among the different solutions proposed and agreeing upon them directly with the chef.
Services
Podere La Berta makes available all the support you need to organize the reception and find suppliers and partners to take care of aspects like: photos, music, entertainment, setting up, floral decorations, printing…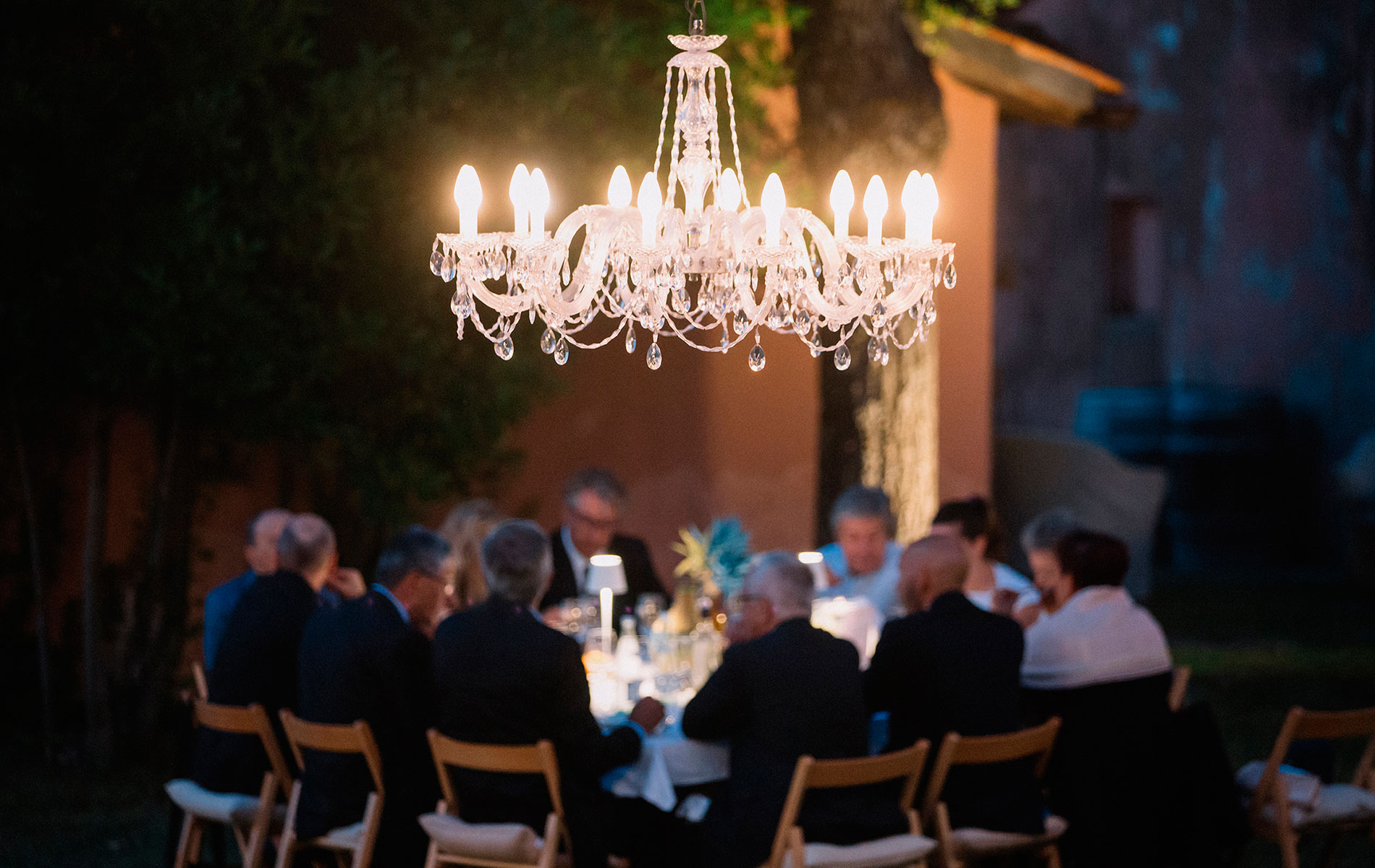 Corporate events and private parties
Not only weddings, but also christenings, graduation parties, birthdays, corporate lunches and dinners.
Different possibilities depending on the type of event, with the option of an exclusive use of the structure.
WRITE US TO REQUEST A QUOTE