VINI
A limited production, an ode to the territory itself.

To remain faithful to the identity of the territory, we only cultivate autochthonous varieties: most of our effords are concentrated on Sangiovese, but we also cultivate Albana, Trebbiano, Pagadebit.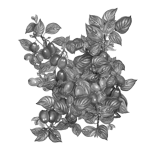 Olmatello
Romagna DOC Sangiovese Superiore Riserva
A 100% Sangiovese from the Zone of Olmatello, the stupendous and intriguing forest of monumental pines that overlooks, like some immense natural balcony, all of the surrounding hills and rises majestically over the Valle di San Cristoforo, historically-known for its sulphur-mineral springs and thermal baths.
This south-facing vineyard, on the highest elevation, consistently yields the best- ripened grapes.
DATA SHEET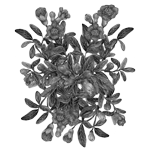 Solano
Romagna DOC Sangiovese Superiore
Made from the vineyard of the same name, this cru lies like a jewel between a spectacular eroded clay calanco, the ancient forest of the Olmatello, and the wine cellar. The soils, geological complex, and ideal south-facing aspect combine to make Solano Podere la Berta's most iconic wine.
DATA SHEET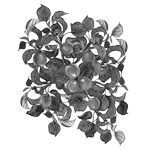 Sangiovese Superiore
Romagna DOC Sangiovese Superiore
Crisp, powerful and well-structured, well rounded, with an abundance of fruit.
DATA SHEET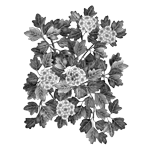 Albana
Romagna DOCG Albana Secco
Albana is Romagna's most iconic grape variety, with a strong character and pronounced tannins; it was the first white wine in Italy to win DOCG status.
DATA SHEET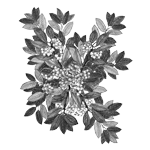 Pagadebit
Romagna DOC Pagadebit
This is the wine that most fully embodies the rural identity of Romagna and brings us back into the past. The farming families grew Bombino Bianco, knowing they could count on its hardiness, and used the wine sales to pay off their debts. That is the reason behind the Pagadebit DOC.
DATA SHEET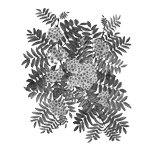 Floresco
Romagna DOC trebbiano
100% Trebbiano, from a south-facing vineyard at elevations between 180-200 metres.
DATA SHEET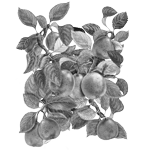 Albana Passito
Romagna DOCG Albana Passito
Pure gold in appearance and precious as a gem. Made from the native Albana grape, this wine is utter pleasure for those who prize passito wines and for fine- food lovers who like pairing them with aged and blue cheeses.
DATA SHEET