Vècc Barrel Aged
You'd be best suited for farm work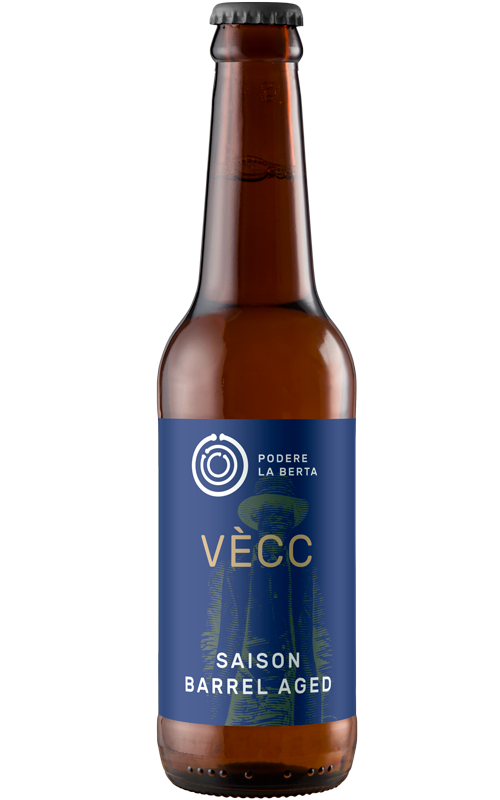 Saison
Beer obtained from the processing and ageing of Chardonnay of our Vècc in barrels, with the addition of fresh must during the bottling phase. The result is a beer with a refreshing sparkling and with a compact head. The bouquet offers winy notes typical of the Chardonnay and a lactic note and bretted due to the interaction with the barrique. These aromas return also in the flavor, where however the profile of the Vècc of the base is present with white fruits and the spiciness typical of the yeast, that blend well with a bold acidity and with notes of pineapple and ripe fruit typical of Chardonnay. With an average alcoholic content, this is a beer of great versatility and constitutes an intriguing point of connection with a world of wine in highly diverse settings, from tastings to casual aperitifs.
Technical Data
Alcohol: 7,2% vol.
IBU: 25
Degrees Plato: 11° P
Serving temp.: 6°C – 8°C
Serving Suggestions
Ideal for serving with mid-aged cheeses, fresh goat cheeses, lards, game fowl and cured meats, but also with Asian and African cuisine, where spices dominate.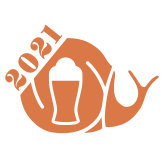 Guida alle Birre d'Italia 2021 di Slow Food
 Premiata come "Birra Imperdibile"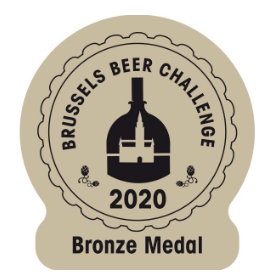 Brussels Beer Challenge 2020
Bronze Medal – Wood/Barrel Aged (Higher than 10 ABV)