La Touche
LIFT UP YOUR HEARTS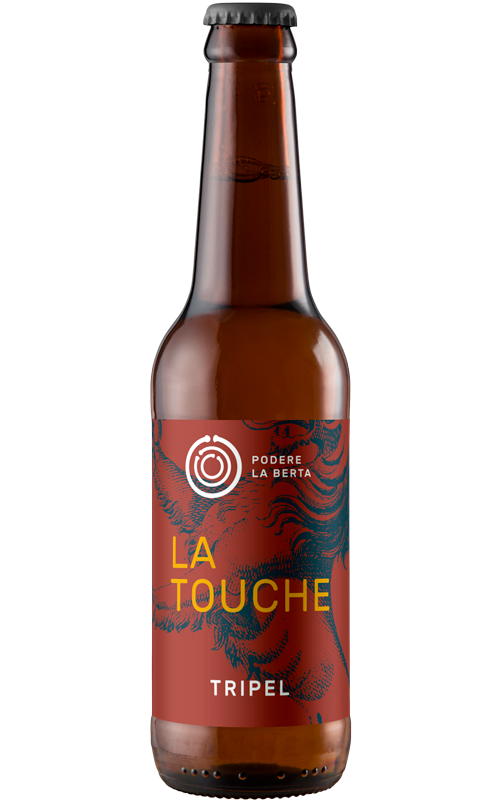 Tripel
A classic of Belgian tradition and Trappist production, our Tripel pays homepage to that world and totally respects the philosophy. It boasts an intense golden colour and white head and is alcoholic and dry with average hopping. It goes down more smoothly thanks to a sustained carbonation and just a hint, never overdone, of esters produced by the yeast, which recalls yellow fruits and a subtle peppery flavour.
Technical Data
Alcohol: 8,5% vol.
IBU: 28
Degree Plato: 17,5° P
Service Temperature: 6°C – 8°C
Serving suggestions
Ideal with white meats, game fowl, cold meats, and somewhat aged cheeses. Its slightly spicy character goes well with international cuisine as well, always with white meats and fresher cheeses (Mexican, Thai, and Indian).