Dummy Runner
Try to catch me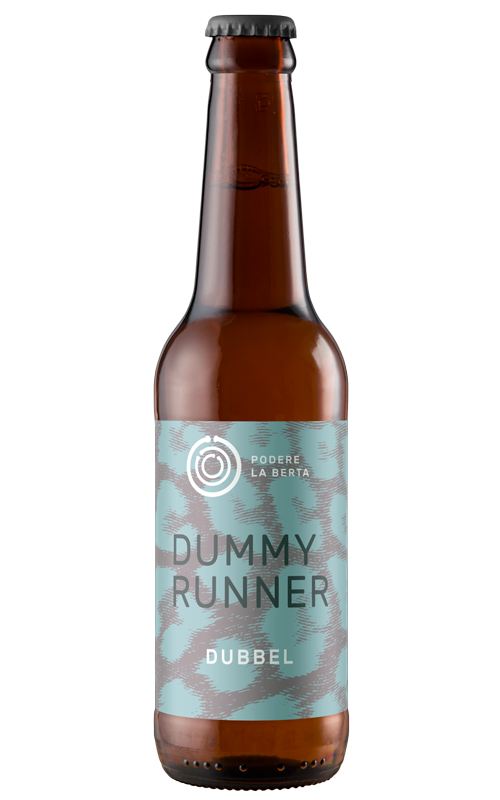 dubbel
Intense reddish color with a moderate compact head.
On the nose the aromas of roasted malts, with a hint of hazelnut. On the palate the to ee and the toasted malts blend together, creating softness and sweetness, never cloying, reminiscent of milk chocolate. Soft and full body beer.
technical data
Alcohol: 5,6% vol.
IBU: 22
Plato Degrees: 13° P
Service Temperature: 8°C – 10°C
serving suggestion
Smoked sh and meats, aged or very tasty cheese, vegetable soups.