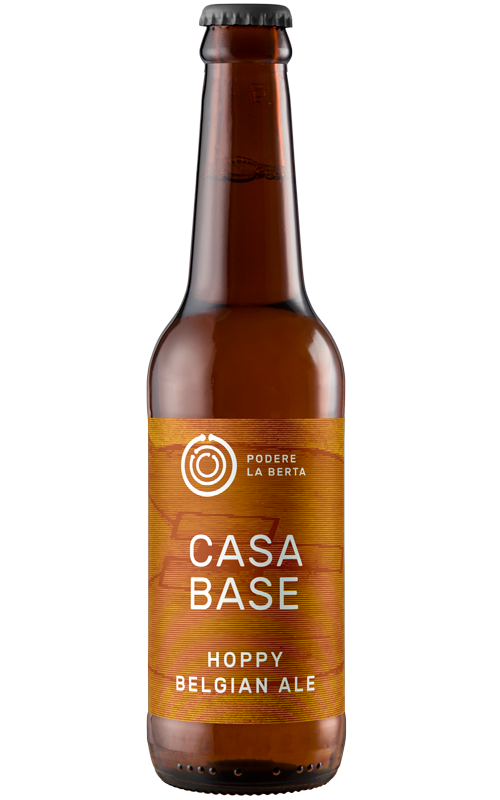 Hoppy Belgian Ale
A contemporary synthesis between Belgian brewing tradition and new wave international beers, where yeast meets a more intense hop flavor.
A rich yellow, slightly opalescent, with a compact white head. The nose is tickled by the herbaceous and spicy notes of European hops, with more citrus-like and resinous notes of American hops. The attack in the mouth is based on the contrast between the sweetness of the fruity and spicy esters produced by the Belgian yeast and the aromas emanated by the blend of hops. The finish is bitter, but not excessively dry. The whole is not at all compromised by a low alcoholic content, as it guarantees an invitation to a second pint. 
Technical Data
Alcohol: 4,8% vol.
IBU: 28
Degree Plato: 10° P
Serving suggestions
This very versatile beer can accompany any type of aperitif and first courses of soups and pasta with a light sauce. It also enhances white meats, barbecues, and ethnic cuisine.