Black Tug
Tough to give up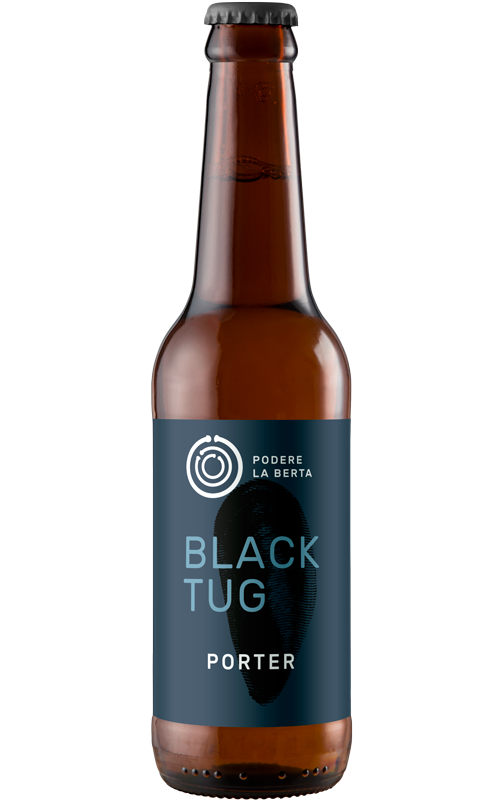 porter
Dark brown with cappuccino color-like foam. On the nose and in the mouth displays hints of barley coffee and cocoa generated by the blend of toasted, caramel and roasted malts. According to the London tradition, the body is light and the alcohol low, compared to the Irish and American styles dark one, with a dry finish that helps drink without tiring the palate.
technical data
Alcohol: 4,8% vol.
IBU: 25
Plato Degrees: 12° P
Service temperature: 10°C – 12°C
serving suggestion
Spoon deserts and pastries, or simply the perfect after-dinner sipping treasure.