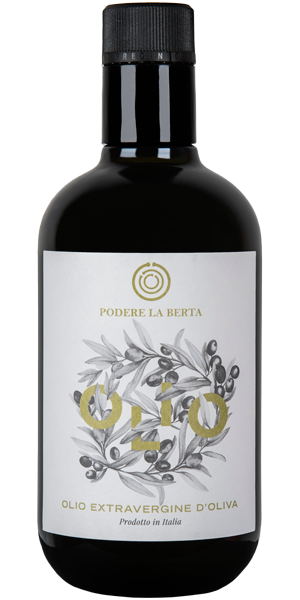 Olio Extravergine d'Oliva
A bright green color.
The bouquet presents a note of almond, as well as notes of aromatic herbs like sage, thyme, and rosemary.
The taste is full-bodied, with botanical notes of aromatic herbs still dominant while a persistent note of almond fills the mouth.
An average intensity of well-balanced bitterness, the spicy notes are harmonious and somewhat persistent.